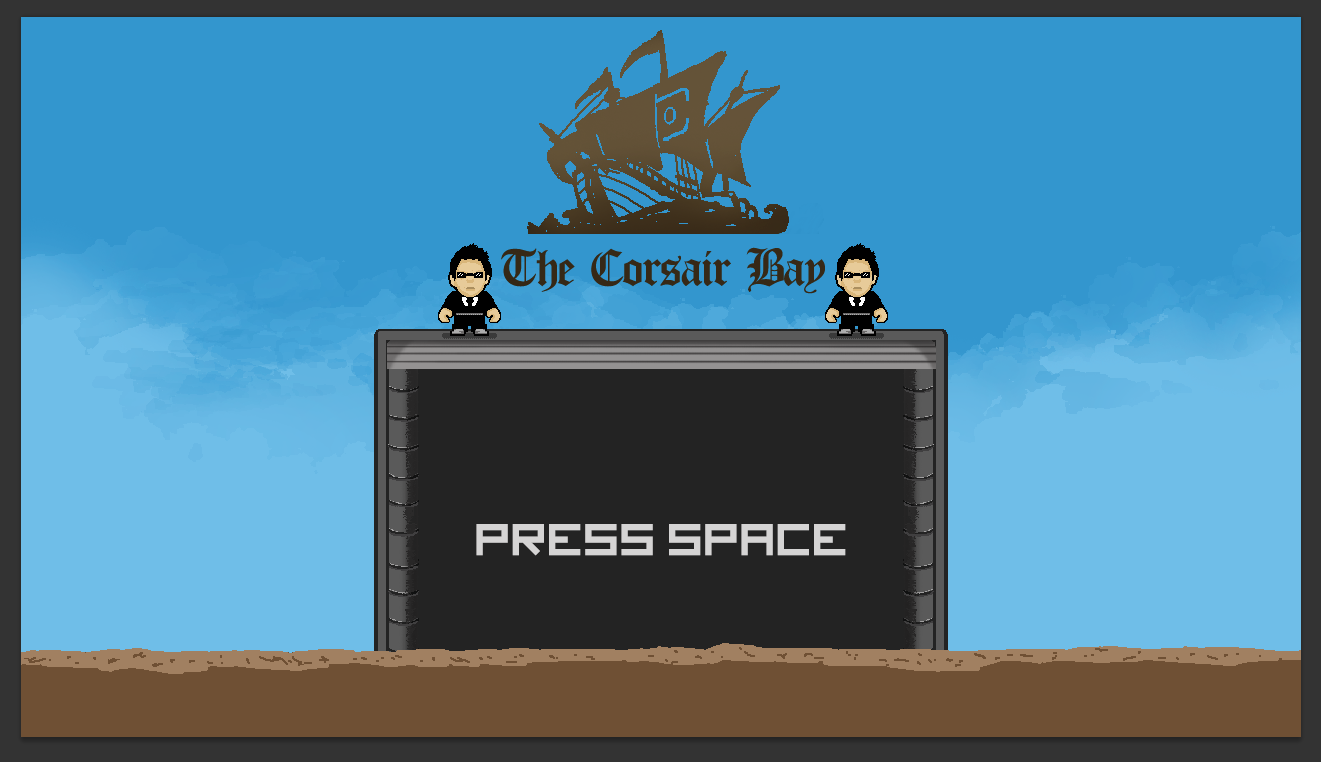 The Corsair Bay
A downloadable game for Windows
A GAME FOR LUDUM DARE #31
When I woke up for the first day of Ludum Dare 31, I red on internet that The Pirate Bay was going to be forbidden in France (my country). I decided to make a game about it.
So in The Corsair Bay, you play the role of a Hadopi Agent. You have to get all the hackers you can but...you'll quickly understand that it's impossible to get them all (is there a message here? ...ahem).
Please take some time to download and read the Note, which include some specifications about the game!
Install instructions
It's recommended to read the note before playing the game! ;)