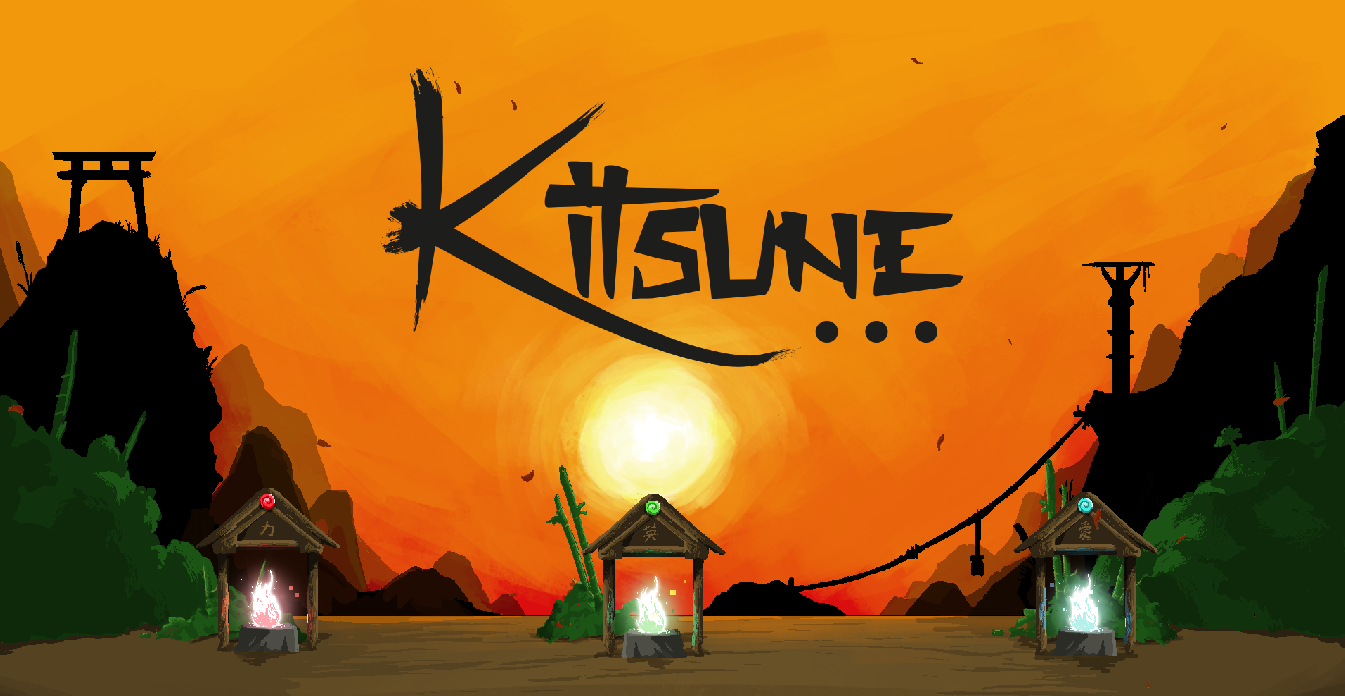 Kitsune
A downloadable game for Windows
The Kamis are three powerful gods. A thousand years after their last battle against the Darkness, the Kamis are deeply sleeping, trying to recover from their injuries.
This is the precise moment the Darkness choose to strike again.
Kitsune, messenger of the Kamis, will have to protect their Altars to save them and send the Darkness back in the Void.

Will you be fast enough?
In Kitsune, you'll have to shapeshift into the three Kami forms in order to kill the 108 monsters sent by Darkness.
At the end, only the power of the three united will succeed in destroying the incoming Darkness.


- Controls -
A > Left
D > Right
Space > Altar activation
Left click > Dash in the cursor direction*

- Credits -
Louis Denizet - Programming / Game Design assistant
Mathieu Clavel - Game Design / Graphic Design
Benjamin Baldassini - Music Composer